Hollywood Smile Lebanon is the center of excellence for dentistry in Lebanon and the Middle East.
You can improve the color, the shape, the length of your teeth or even change the appearance of your gums or lips. A smile makeover is art .To do a beautiful smile makeover, a dentist needs a passion for beauty and a personality that loves to create things of beauty. Few dentists have this artistic inclination.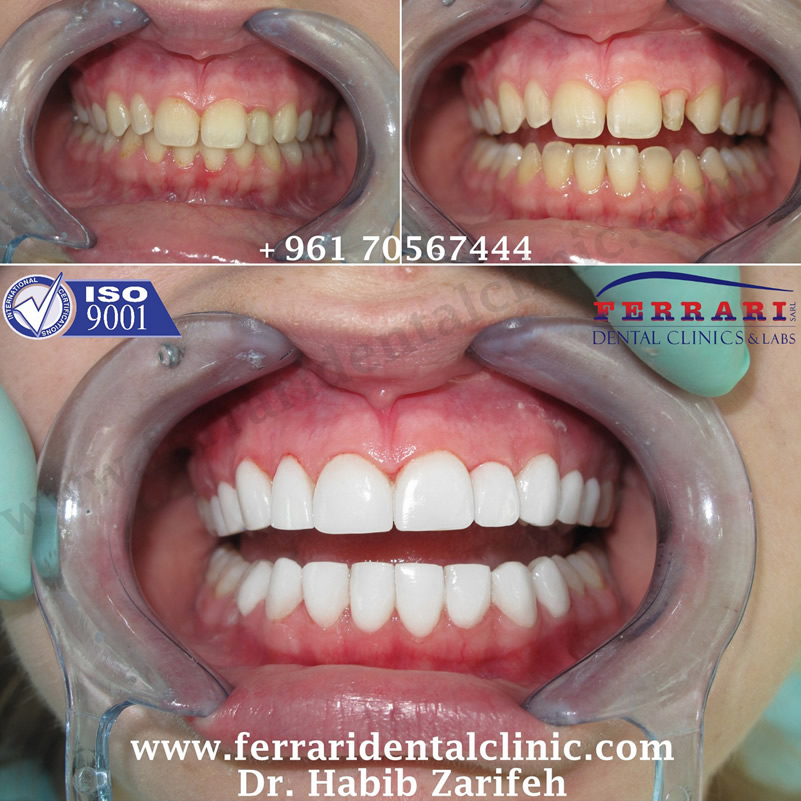 Our team always pursues additional training to learn the skills necessary to create smiles - training in special bonding techniques, color manipulation, and in understanding of the special materials that are used in this highly specialized area of dentistry. Smile makeovers are a combination of procedures, such as straightening teeth, repairing a chipped or broken tooth, replacing missing teeth, re-contouring gums, whitening discolored teeth, and other cosmetic dentistry procedures.
Whatever your problem is, chipped, broken or even missing tooth there are many different ways in which you can improve your smile using modern cosmetic dentistry such as Lumineers , Composite veneers , Ceramic Veneers, Inman aligner (invisible braces), dental implants , Gummy Smile . We are dedicated to create every tooth for every case in order to give our patients the smile they have always wanted.
Dr. Habib Zarifeh head of Clemenceau Medical Center affiliated with Johns Hopkins International has more than 10 years of practical experience in aesthetic and Laser Dentistry. Together with an outstanding team of specialist, Dr. Habib provides cosmetic dentistry at exceptionally high standards.
Painless, New and Safe techniques is what we develop to preserve our patients natural tooth structure and create amazing natural transformations in the minimum time.
The utmost care, skill and attention to detail in every step of the treatment is undertaken here at our Clinics.
• The first ISO 9001-2008 certified Clinic in Lebanon and the Middle East.
• An ADA Certified Dental Clinic
• The Exclusive Provider for LUMINEERS Technology in Lebanon.
• The First Laser LUMINEERS Placement Center in the Middle East.
• The Most Rated Dental Center for Hollywood LUMINEERS Smile Tourism in Lebanon.
• The first Waterlase MD Turbo Clinic in Europe and the Middle East.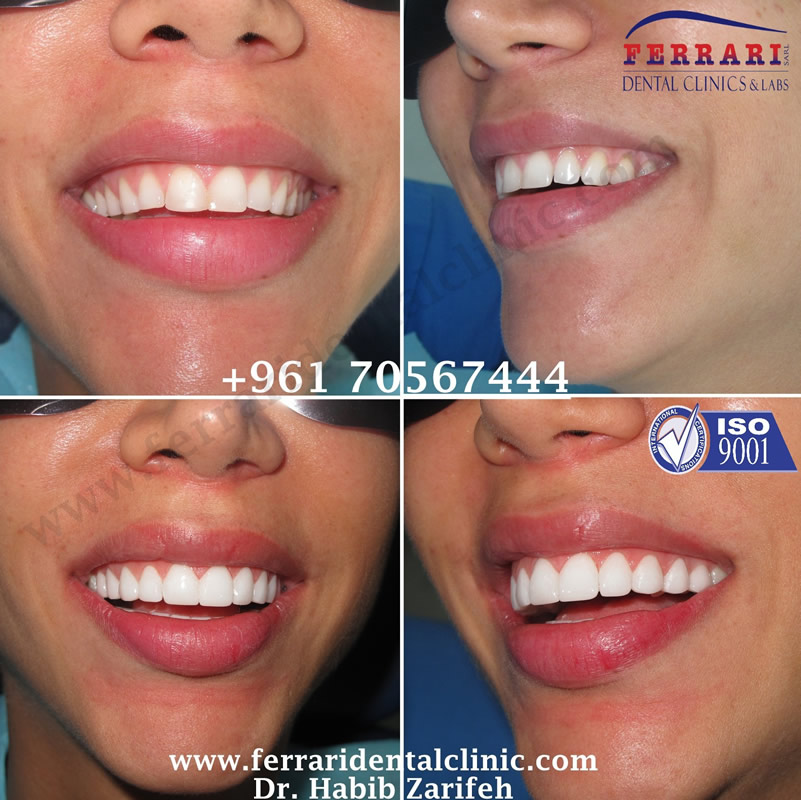 So, prepare yourself for a first-class service and a relaxed and considerate approach ensure an enjoyable transition to an attractive smile and healthy mouth.