What are Lumineers?
Lumineers are the painless way to bring out the beautiful, healthy, natural, permanently white smile in you.
Lumineers are cerinate porcelain lens like substance which are ultra-thin. They are fixated on the teeth without any drilling or removing any part of your teeth. They are even reversible. So you have nothing to lose but a beautiful smile to gain.
Beware Of Fake Lumineers: Ask For Your 5 Years International Warranty, Ferrari Dental Clinic is the only official provider for Lumineers in Lebanon, and the Only Clinic in The Middle East That Can Provide The Lumineers by Cerinate in only 6 Days.
The technique is simple; it only takes 2 sessions for your perfect Smile.
After your initial consultation we take an impression for your natural teeth (without drilling), we fill a detailed application for all your notations (we have a detailed smile design sheet provided by the Cerinate Lab) and we send it to our certified Labs by the Lumineers that ensure the very best case for you. After few days they send back for us the Lumineers which are like lenses composed of very high quality aesthetic and resistant ceramic.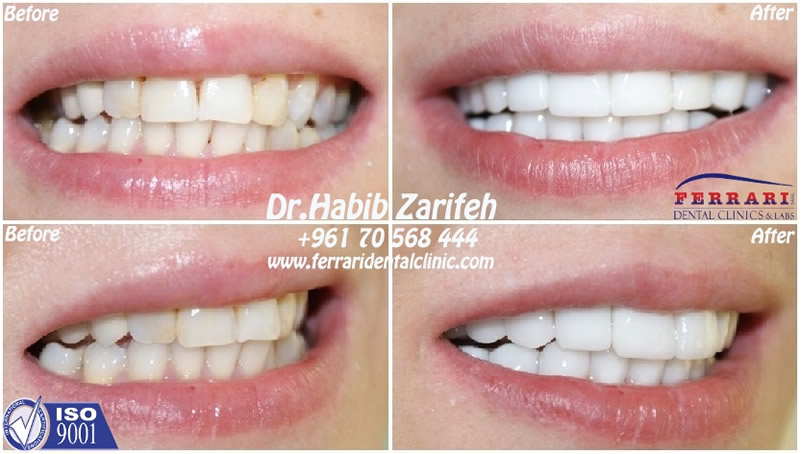 On your next visit, generally after 6 working days, we will place your Lumineers. We cement them on your natural teeth with a special plasma technology. This technique is done without drilling, anesthesia or pain, so it's perfectly safe.
Before Lumineers are bonded in place, it is important to try them on to ensure a good fit. Teeth are then moderately etched to prepare for placement and then bonded one by one. Your dentist will then check your bite to make sure your contacts are balanced to avoid chipping your Lumineers through the course of daily function.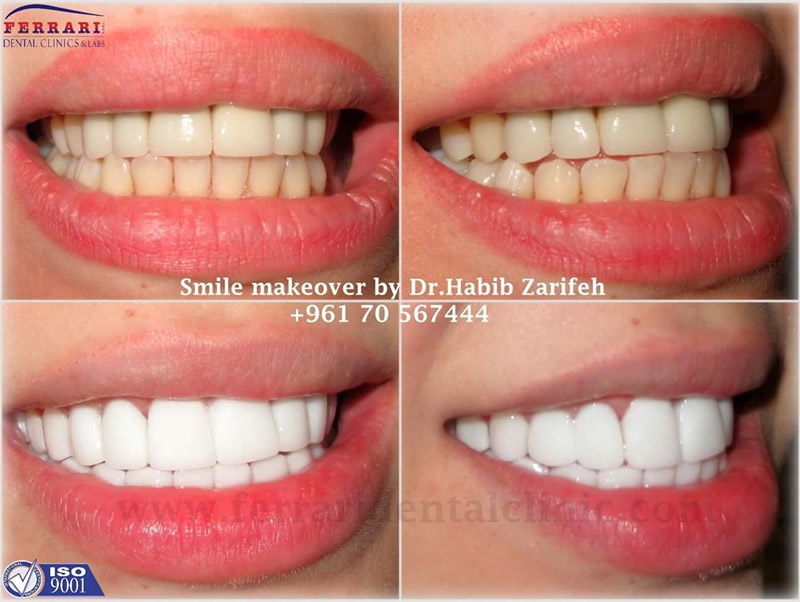 Whatever are the reasons for your dissatisfaction, you can improve your smile using LUMINEERS.
• Stained and discolored teeth
• Worn Dentition
• Diastemas
• Misalignment
• Misshaped Teeth
• Chips and Cracks
• Revitalize Old Dental Work
• Adolescent Dentition
• Pre- Adolescent Dentition